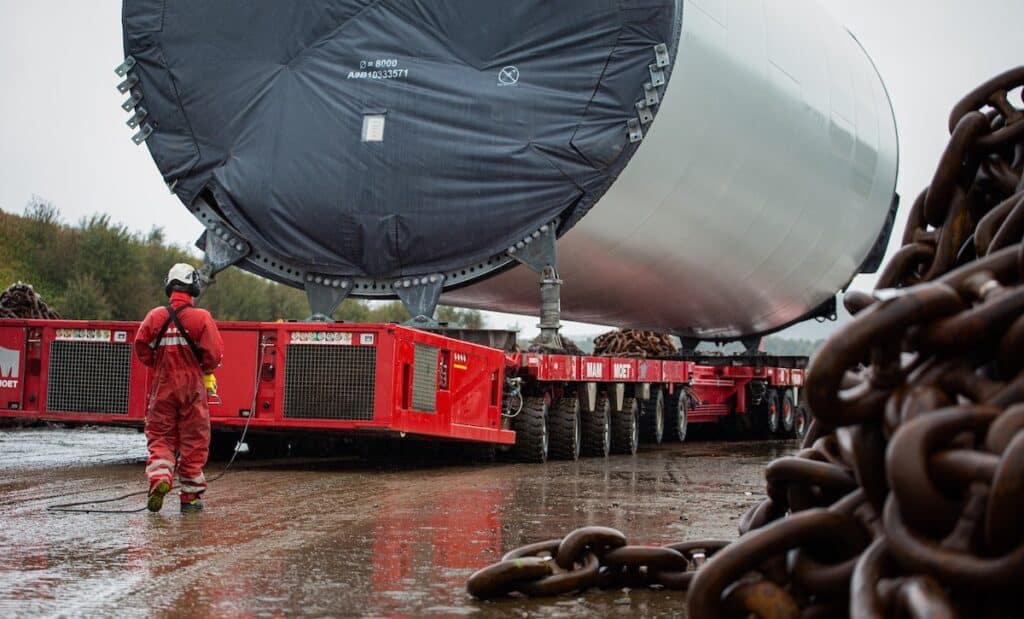 A breakthrough in green transportation will see one of the workhorses of heavy industry switch from diesel to electric power, reducing emissions of CO2 and NOx to zero, cutting noise pollution and waste.
As of this month, industry leader Mammoet now offers a zero-emission retrofit option for the popular Self-propelled Modular Transporter (SPMT), compatible with any trailer in its fleet.
This development has been made possible through a conversion process for SPMT power pack units (PPUs), replacing the diesel powertrain inside existing trailers with an electric alternative.
The new electric version promises safety and sustainability benefits, with no drop in performance. Once retrofitted, each trailer combination offers comparable power to existing industry standard units.
Heavy loads, from bridge sections to spacecraft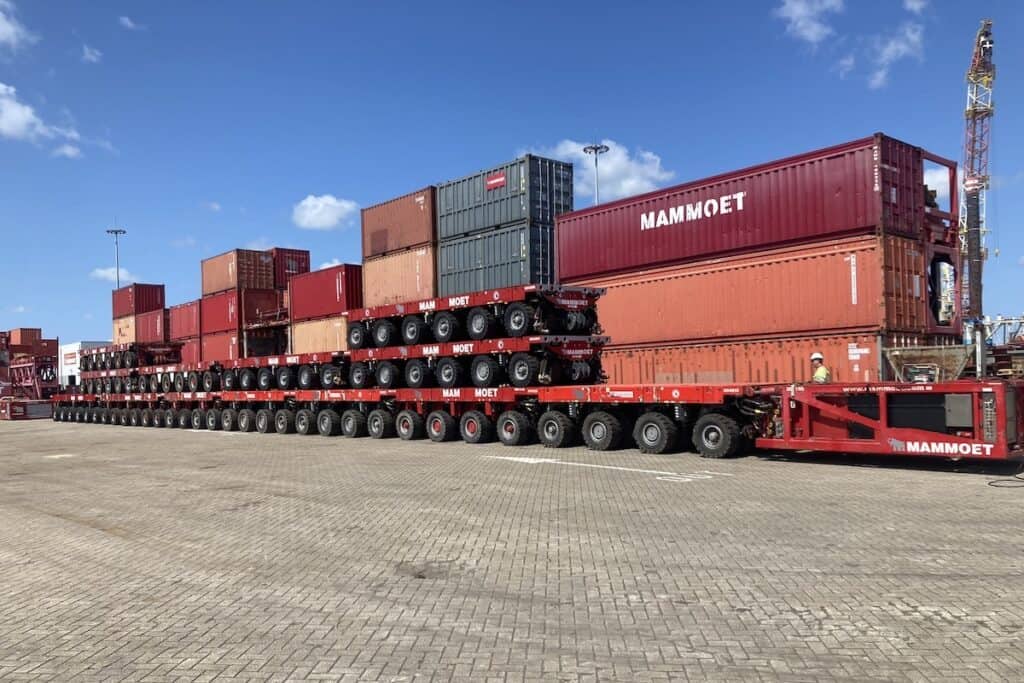 First developed by Mammoet back in 1984 and with over 40,000 axle lines now in use worldwide, the Self-propelled Modular Transporter (SPMT) is a versatile and cost-effective stalwart of industrial logistics.
From building site to RORO, SPMTs are employed widely as platform vehicles, or trailers, in sectors such as construction and engineering, shipbuilding, aerospace, maintenance and temporary works.
This workhorse of heavy industry, the SPMT offers the ability to manoeuvre almost any large load — from bridge and oil-rig sections, to motors, cranes and even spacecraft — safely, efficiently and with precision.
More circular, cleaner, greener and quieter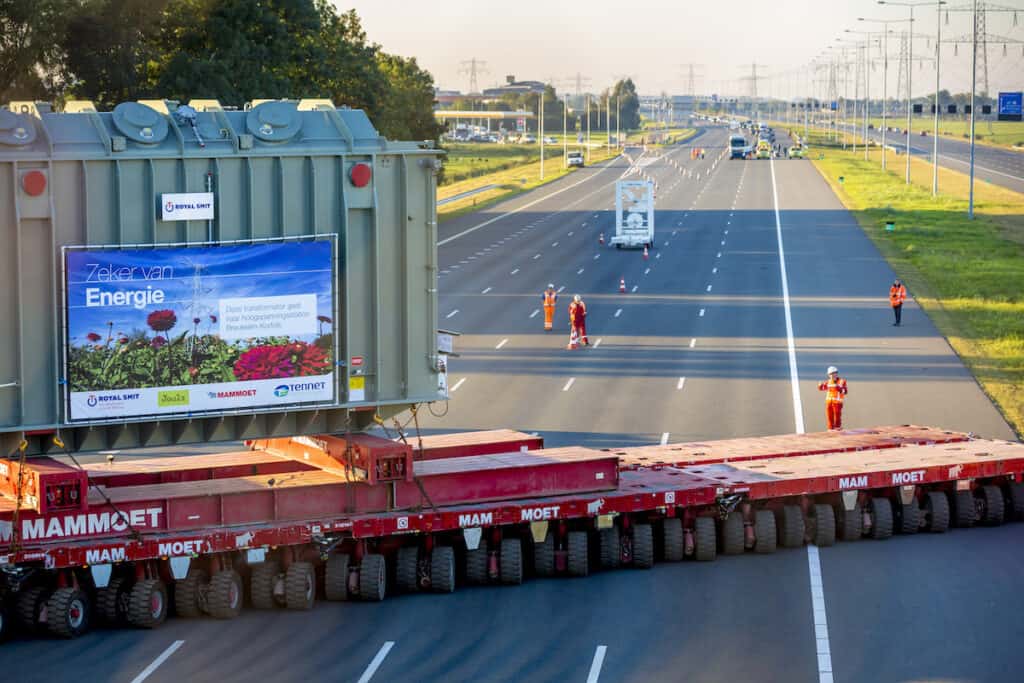 For heavy industry and its contractors, going electric with SPMTs represents another major step on the journey towards zero-emission operations, helping eliminate the carbon footprint of transport entirely.
In addition to decarbonisation benefits, reductions in noise pollution associated with the use of SPMTs will also help companies and clients meet increasingly strict environmental legislation more easily, mitigating the impact of transport phases on surrounding communities and infrastructure.
The new ePPU vastly reduces noise levels at project sites, resulting in a safer and more productive work environment for customers and colleagues. Communication between staff is clearer, while at locations where sound restrictions are in place longer operational windows may now become possible.
Retrofitting existing SPMT fleets also cuts down on both waste and additional fabrication, compared to sourcing new zero-emission equipment. This extends the life of assets in a boost for the circular economy.
Investment in fossil-free transport innovation aligns strongly with commitments made by Mammoet to the energy transition, as well as the company sustainability strategy. Mammoet worked with a leading provider of zero-emissions powertrains to bring the ePPU solution to market, in an initiative part-financed by the DKTI, a Dutch government programme to develop climate technologies and innovations in logistics.
---
Further Reading:
More about Mammoet in general; plus its SPMTs and sustainability strategy, in particular;
Also on SustMeme, Zero-emission hydrogen-electric HGV is UK first;
Also on SustMeme, Net zero road transport is still possible by 2050;
Also on SustMeme, Charging ahead on the switch to electrified fleets;
Also on SustMeme, First full-electric truck for inner-city logistics;
Also on SustMeme, Viability of River Thames to deliver freight at scale;
Also on SustMeme, Decarbonising logistics: 'Supply Chain Resilience' in The Sunday Times;
Also on SustMeme, Zero-emission ship design unveiled as 'Tesla of the Seas';
Also on SustMeme, Green berthing area for Port of Hamburg moors ships off-grid;
Also on SustMeme, First hybrid crew transfer vessels for UK offshore wind farm.
---
---
Check out full archive of stories on the SustMeme Transport & Mobility Channel, Sponsored by Global Mobility Call (GMC).
---