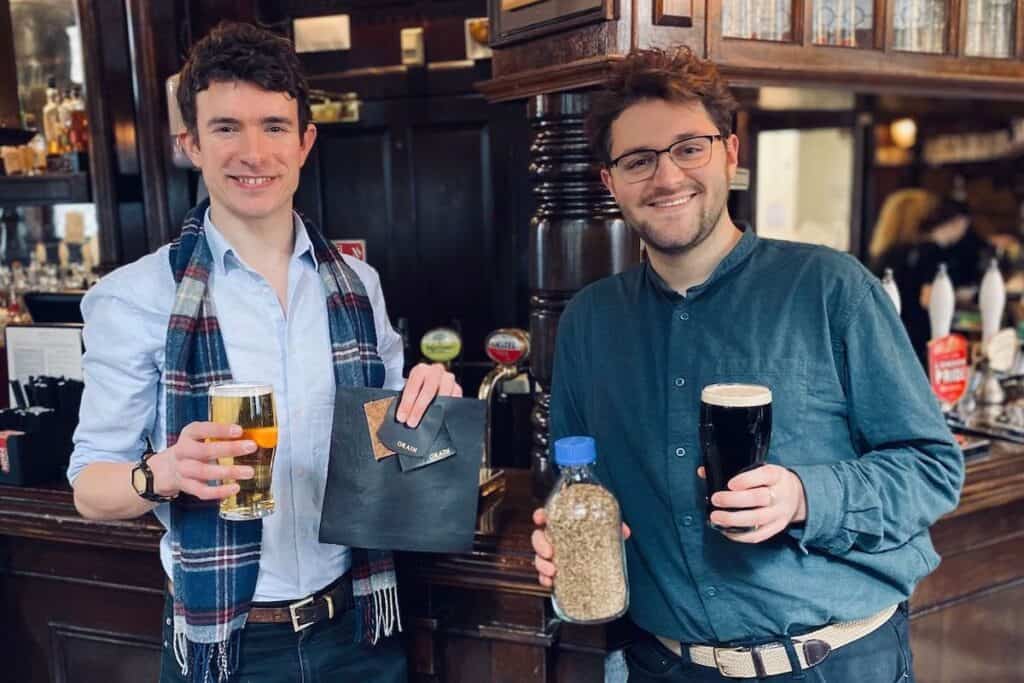 A London-based start-up that uses beer waste to make a leather alternative free from animal products and plastic has received over a million pounds in venture capital from a leading clean-growth fund.
Leveraging chemistry and materials science, Arda Biomaterials turns waste barley grain from the beer brewing industry into a leather alternative for use in fashion, home goods and the automotive industry.
The novel material is called New Grain and has so far been entirely plastic-free in its development, with biodegradability tests soon to be completed. New Grain supports the journey towards net zero and, by using waste materials, Arda advances the development of the circular economy. In the next 12 months, Arda expects to have reached a finished material that can be sold to brands for the consumer market.
VC investment in clean-growth innovation
Given the market potential of Arda's innovative technology, Clean Growth Fund, has led the £1.1M investment in the company, alongside Plug and Play, Serpentine Ventures, Satgana, and a group of angel investors from alternative protein, fashion, and the climate tech ecosystem.
Arda was founded in 2022 by Edward TJ Mitchell and Brett Cotten, who met through Entrepreneur First – the global talent investor. Edward holds a PhD in chemistry, and Brett has worked across the alternative protein sector from startups to investors.
Located in The Leather Market building near London Bridge, the company is working with breweries along the 'Bermondsey Beer Mile' in South London, once the leather-tanning district of the City of London.
In March 2023, Arda was shortlisted for the H&M Global Change Award that heralds planet-positive ideas that will reinvent fashion and change the way it is seen, worn, and made.
Currently, the company is displaying some of its early innovations at Fabrica X, part of the techstyle and agrifood community The Mills Fabrica, close to London's King's Cross station.
Skip the cow and the plastic too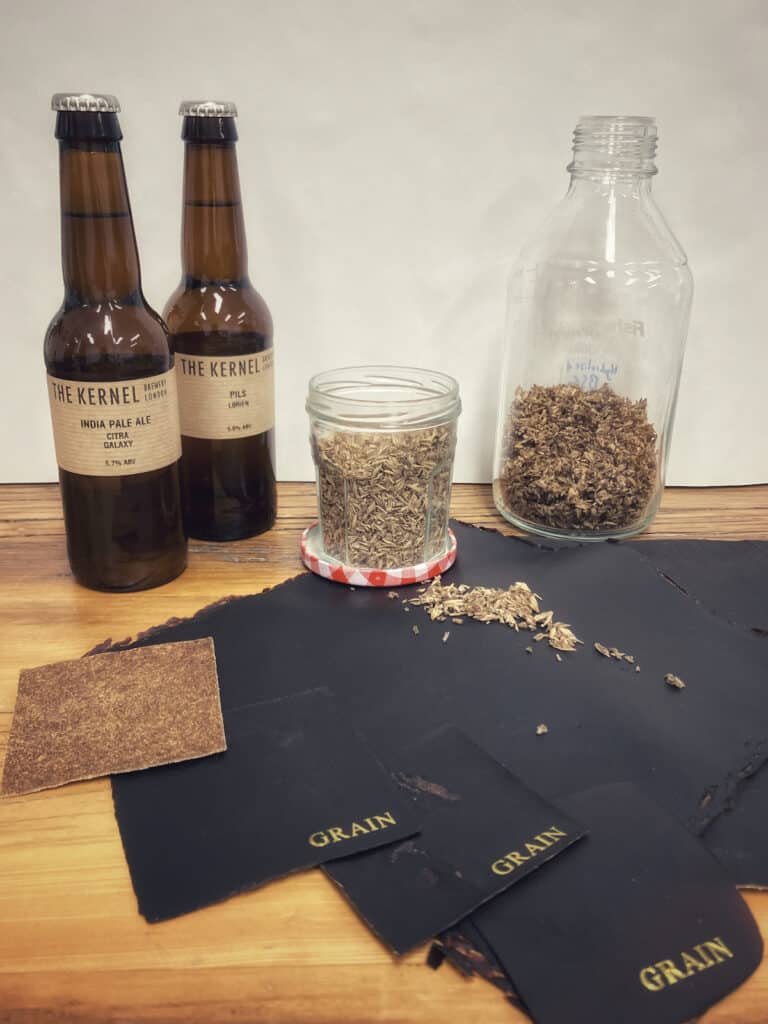 The chemical composition of brewery waste makes it suited to being transformed into a material that both resembles leather and offers a natural route away from plastic, explains Edward TJ Mitchell, CTO of Arda:
"The production of leather is particularly resource intensive and current alternatives are riddled with plastic. Now, we are discovering the natural world has all the building blocks needed to create marvellous and sustainable materials."
Moving away from animal products and at the same time finding higher-value uses for this waste is a real win-win for sustainability, adds Brett Cotten, CEO of Arda:
"Many people believe leather is a by-product of cows; it's really more of a co-product that subsidises the continuation of animal agriculture. The spent grain from breweries is typically burned, sent to landfill, anaerobically digested into gas, or fed to animals as cheap feed – all very low-value use cases.
"I am thrilled that we can skip the cow to create a truly novel product that to date has been 100% animal- and plastic-free. Now we can drink our beer and wear it too!"
It is truly innovative, concludes Susannah McClintock, Investment Director of Clean Growth Fund:
"Arda's technology has the potential to disrupt traditional leather production and reduce the environmental impact of highly polluting sectors. We look forward to working with them to help bring this exciting technology to market."
Launched in May 2020, Clean Growth Fund (CGF) is a £101M VC that targets the UK's most promising early-stage clean-growth companies pioneering carbon emission reductions in areas of power and energy, buildings, transport and waste. In addition to Arda, CGF has to date invested in 13 UK cleantech companies.
---
Further Reading:
More about Arda Biomaterials, plus Founders Edward TJ Mitchell and Brett Cotten;
More about the £101M VC Clean Growth Fund;
More about fellow investors Plug and Play, Serpentine Ventures and Satgana;
More about Fabrica X and The Mills Fabrica, accelerating sustainable techstyle and agrifood innovation;
Also on SustMeme, Solar watch made from upcycled ocean plastic;
Also on SustMeme, Packaging: cutting plastic and carbon from katsu curry;
Also on SustMeme, Which countries are best for sustainable fashion?
Also on SustMeme, Venture capital backs eco-friendly period care;
Also on SustMeme, Circular economy investment set to spike;
Also on SustMeme, Waste reduction wins award for alcohol-free spirits;
Also on SustMeme, Cruelty-free vegan sneaker uses cactus, not cows.
---
---
Check out the full archive of stories on the SustMeme Circular Economy Channel, Sponsored by Dow.
---