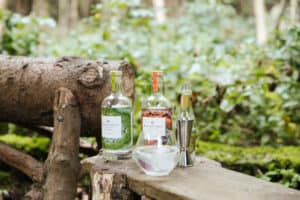 An award win is always a tonic, but made even sweeter when success is partly down to a sugar-waste byproduct, reclaimed and recycled. Alcohol-free spirits producer Bax Botanics has won bronze at the 2020 Global Good Awards for its eco credentials, including labels made from sugar-industry residues and packaging that uses no plastic. The brand's win in the Start-up Enterprise Of The Year category comes less than two years after Bax Botanics launched in January 2019.
The Global Good Awards Judges recognised Bax Botanics for its environmentally friendly ethos, which includes labels printed on bagasse, a pulpy waste product usually thrown away when sugarcane is crushed for extraction.
The cardboard cases used to distribute Bax Botanics products are made from the highest-percentage recycled card available, and are printed with water-based inks. The boxes employed to deliver single bottles have been designed to use the minimum amount of material and require no extra filling materials.
Bax Botanics' glass bottles are reusable or recyclable, as are the stoppers, and the tamper seals are made from PLA, a compostable plastic substitute.
All the botanicals used in the distillations are organic and Fairtrade, and the distillery uses a closed-loop cooling system to minimise water use. Bax Botanics only buys from companies who ensure fair wages are paid to their employees, and the company partners with local businesses dedicated to minimising their carbon footprint where possible.
The business aims to be paperless and plastic free. Wherever paper products are needed, recycled material is used and plant-based starch products replace plastic.
Followers of Bax Botanics on Instagram have mimicked the firm's eco-friendly practices by reusing the glass bottles to make lamps, plus hold jams and preserves.
Bax Botanics was launched in January 2019 by Chris and Rose Bax after 20 years of teaching about wild foods and flavours in their Yorkshire woodland. They distil their alcohol-free spirits in traditional beaten copper stills using ethically sourced and sustainable herbs and botanicals.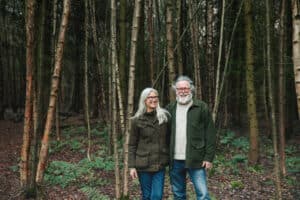 Speaking about the Award win, Chris Bax, head distiller of Bax Botanics, said:
"We've always done our best to make sure Bax Botanics treads as lightly as it can on the planet, so we were thrilled to be recognised by the Global Good Awards. We have scrutinised every part of our business to see how we can reduce waste, from using eco-friendly labels to recycled cardboard in our packaging."
The Global Good Awards Judges said:
"It's clear that the founders' environmental concerns are fundamental to their approach, down to the smallest details. The Bax Botanics team go the extra mile on reducing environmental impact. The local and fairtrade supply chain is great too. The authenticity of Bax Botanics' approach shines through."
Bax Botanics distils a secret recipe of herbs, roots, berries and flowers to create alcohol-free spirits with layers of complex flavours. Ingredients are FairTrade from sustainable organic sources. Their two products — Sea Buckthorn and Verbena — are served in alcohol-free cocktails at The Botanist bar chain and Booths supermarkets.
The Global Good Awards
Now in their sixth year, the Global Good Awards celebrate excellence in sustainable business practice across 17 categories, recognising the achievements of both individual and organisations.
Bax Botanics picked up the Bronze Award for 2020 in the category for Start-Up Enterprise of the Year.
The winner of this year's Silver Award in the same category was Ecobooth — a sustainable events company that transforms plastic waste, re-designing and re-engineering reclaimed materials into customer and visitor experiences at events, exhibitions, festivals and more.
The Gold Winner was TOTM, launched in 2016 with the aim to 'make periods better — for people and the planet'. TOTM has created a range of organic cotton and reusable period care to fight plastic waste and the brand actively works to tackle the taboo surrounding menstruation.
---
Further Reading:
---
---
>>> Do you have sustainability news to broadcast and share? If you would like to see it featured here on SustMeme, please use these Contact details to get in touch and send us your Press Release for editorial consideration. Thanks.
---