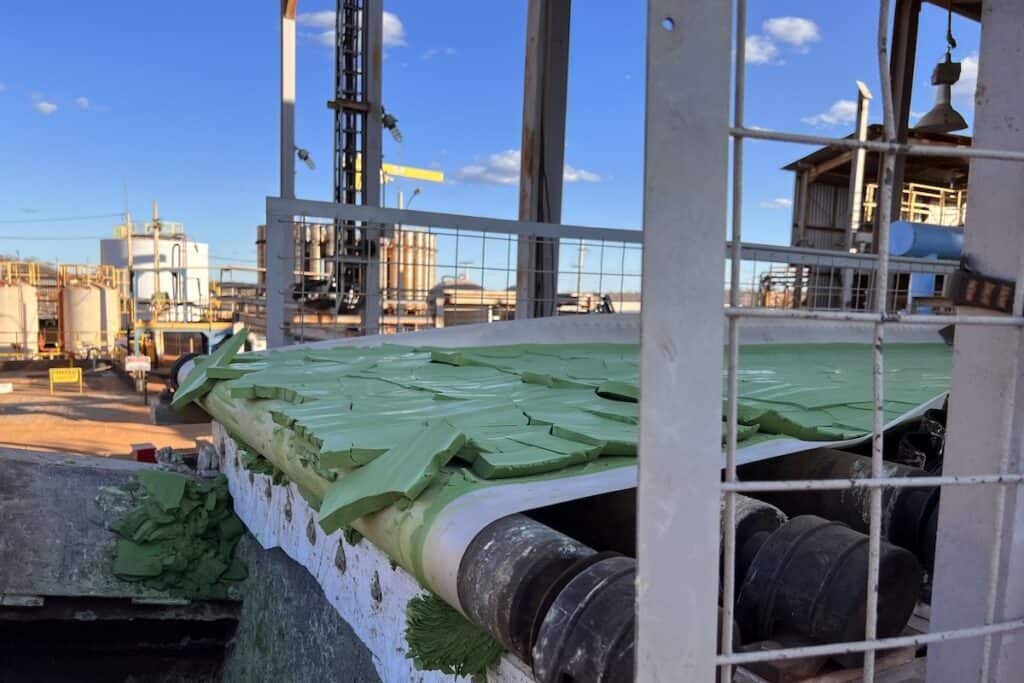 Backed by the US Government, a global critical-minerals investment company has closed a $200M equity fundraising round and is set track to become the market's first-ever unicorn, valued at over $1bn.
With offices in London and Dublin, critical minerals investment company TechMet was founded in 2017 and will deploy the new funds across its existing portfolio of 10 assets, to build and expand production, refining and recycling projects that help to enable the clean energy transition.
In the last 12 months alone, TechMet has already invested more than $180M into critical minerals companies around the world, including Brazilian Nickel, US Vanadium, Rainbow Rare Earths, TechMet-Mercuria, REEtec, Xerion Advanced Battery Corp, EnergySource Minerals, Momentum Technologies, and Trinity Metals.
Critical minerals such as lithium, nickel, cobalt, manganese and graphite are crucial for many clean, green and renewable energy technologies, including electric battery storage production and performance, as well as the magnets in wind turbines and electric vehicle motors, plus the manufacture of solar photovoltaics.
Last month, the US Department of Energy added copper to its official list of critical raw materials (CRMs) for the first time. This decision follows hard on the heels of the European Commission categorising it as a CRM in March.
Strong shareholder base and investor appetite
The US International Development Finance Corporation (DFC) is a key shareholder in TechMet, following its initial equity investment in 2020. Both the US President and Vice President have cited the firm's role as a leading critical minerals company in the global effort to combat climate change.
Support of backers and champions is vital, says TechMet Founder, Chairman and CEO, Brian Menell:
"We are grateful that we have such a strong shareholder base, and the US Government's direct backing, as we deliver on our mission to build environmentally responsible supply chains for the metals needed for the clean energy revolution."
Alongside Menell and his management team, TechMet's largest shareholders are the DFC, plus Swiss-based Mercuria Energy, one of the world's largest energy and commodity trading groups, both of whom participated in this funding round.
London-based Lansdowne Partners also increased its investment, and was joined by a number of significant new investors including US-based S2G Ventures, part of the impact platform Builders Vision.
Policy changes are providing a strong steer worldwide, but there is still a way to go, concludes Menell:
"Recent US legislation supporting the critical minerals sector, and supply chain investments by major automakers, represent significant steps forward. The EU has also announced its long-awaited Critical Raw Materials Act and, like the UK, is seeking to strengthen supply chains.
"However, there is much more work to be done, particularly in the UK and Europe, if we hope to adequately feed the production of batteries, EVs, wind turbines, and other clean energy systems."
Lithium mining comes to Cornwall, UK
In a busy month for investment news, the first week of August also saw the announcement of a landmark $67 million investment by the UK Infrastructure Bank (UKIB), The Energy & Minerals Group (EMG) and TechMet into Cornish Lithium.
This represents the latest addition to the current TechMet portfolio, which features a diverse group of projects across the critical materials supply chain for clean energy technologies, including:
hard rock lithium mining and Direct Lithium Extraction (DLE) projects in the US and Europe;
nickel and cobalt extraction and processing in South America;
rare-earth extraction and processing in Southern Africa and the EU;
tin, tungsten and lithium mining in East Africa;
next-generation cathode manufacturing and lithium-ion (Li-ion) battery recycling tech in the US; plus
the largest high-purity vanadium chemical producer in North America.
Given the extent of investor appetite and range of compelling opportunities to deploy further capital, TechMet expects to launch a further fundraising round in Q4 this year.
---
Further Reading:
---
---
Check out the full archive of stories on the SustMeme Climate & Energy Channel, brought to you in association with Media Partner the London Climate Technology Show.
---