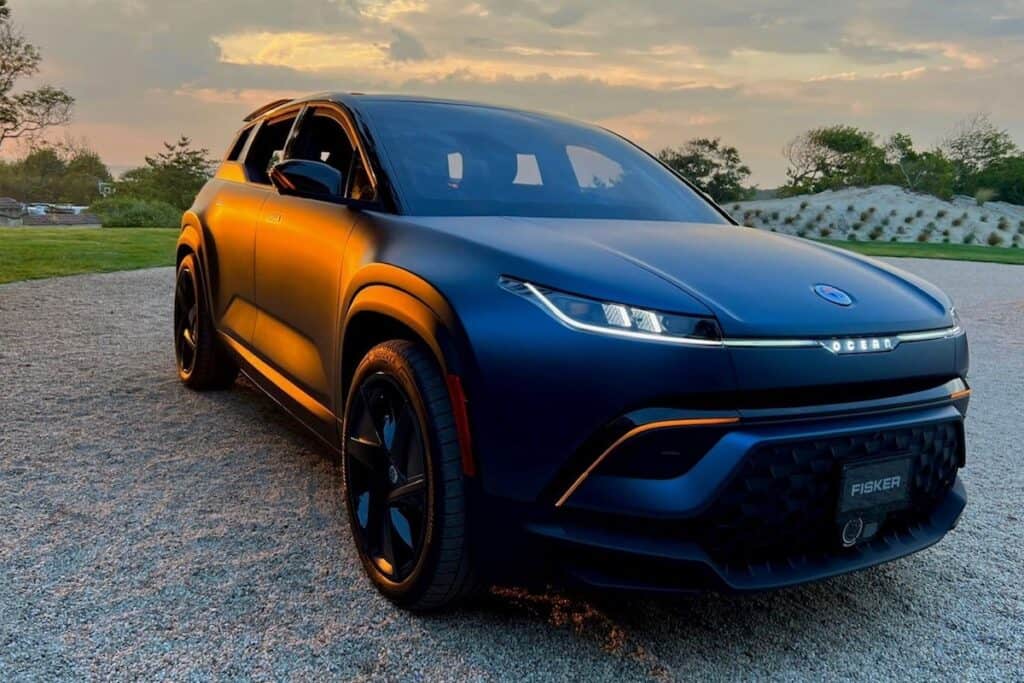 A new partnership has been announced that will see a fully electric sports utility vehicle (SUV) hit the road in the first quarter of next year, powered by state-of the-art swappable battery technology.
Made in California, the partnership brings together two key players in the US and wider market: an automotive pioneer in sustainable electric vehicles (EVs), Fisker Inc; and a fast-emerging start-up in energy management and modular battery swapping, Ample.
Expanding the world market for EV access
Whilst Tesla might have dismissed the idea of battery swapping for cars, interest is nevertheless growing fast worldwide, with solutions already being trialled by least one leading EV maker out of China.
The estimated worth of the global battery-swapping market is forecast to multiply by a factor of nearly seven in just five years — jumping up from $1.7bn in 2022, to reach as much as $11.8bn, by 2027.
There have also been some encouraging precedents set by commercial roll-out in the world of electric bikes and scooters. The battery-swapping network developed in over nine countries by Taiwanese trailblazer Gogoro, for example, now serves more than 47 different models of two-wheeled vehicles.
This new collaboration between Fisher and Ample is therefore important to the California carmaker's long-term strategy to increase scale and adoption of its EVs in the US and Europe.
Their partnership is also beneficial to the ongoing mainstreaming of battery-swapping technology in general, helping build awareness and acceptance.
Ultimately, it will help expand EV access, says Henrik Fisker, Chairman and CEO of Fisker Inc:
"Our partnership with Ample will enable us to broaden the vehicle use case for our customers. We're thrilled to offer Ample's innovative battery-swapping system, which will bring a new level of affordability to the Fisker Ocean and potentially to the other vehicles we intend to bring to market in the future."
These sentiments were echoed strongly by Khaled Hassounah, Co-founder and CEO of Ample:
"We're incredibly excited about our relationship with Fisker. They've developed best-in-class EVs that our team is proud to support. We're looking forward to assisting with making the Fisker Ocean available to a wide segment of customers as a part of our goal to bring more EVs on the road."
Fleet operators are key customer target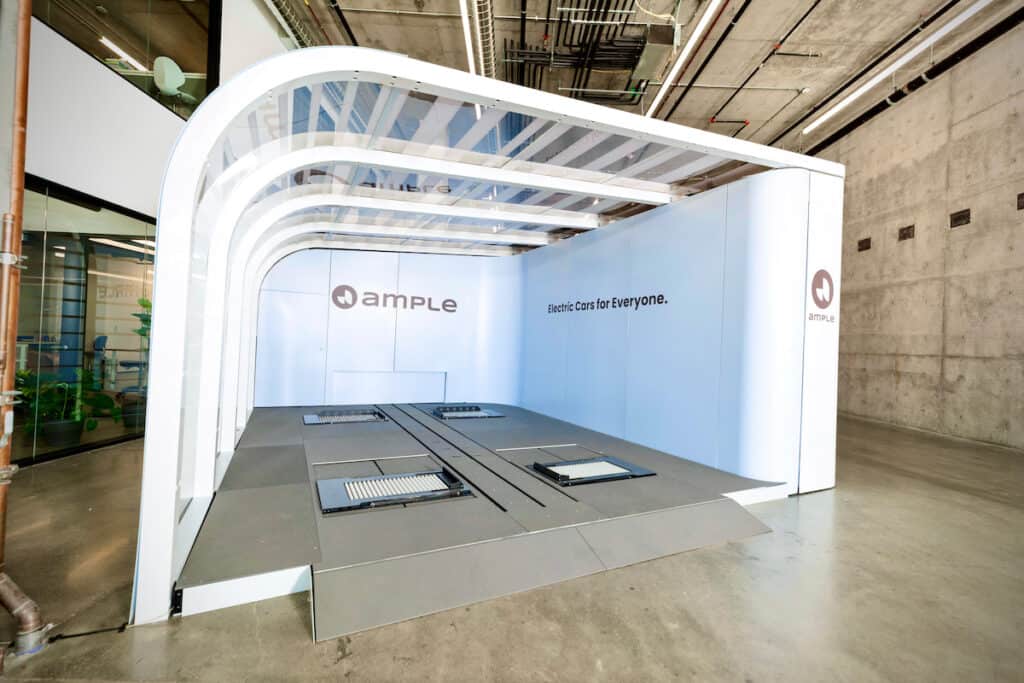 The initial target customer for Fisker's Ample-powered EVs will be fleet operators who are looking to transition to electric mobility without economic or operational compromises.
Whilst speed and cost are key for almost all users, these factors are particularly important for high-mileage drivers, such as those in the ride-hailing industry.
Battery swapping offers drivers energy delivered as quickly as gasoline and at a lower per-mile cost.
Ample's Modular Battery Swapping technology can deliver 100% charge to an EV in just a few minutes. This effectively enables rapid deployment of EV infrastructure, so that Fisker can make its vehicles available to larger markets on a faster timetable.
Fisker and Ample will share revenue related to the battery swapping mechanism.
In terms of timeframes, the joint development between Ample and Fisker is already under way, with the goal of providing battery-swappable Fisker Ocean vehicles by Q1 2024.
---
Further Reading:
More about Fisker Inc; and Ample;
More about how modular batter swapping actually works (from Ample);
More on the growth forecast for battery-swapping market;
Also on SustMeme, Fire risk call for regulation of e-bike batteries;
Also on SustMeme, Pay-per-mile tyre to cut pollution from EV taxis;
Also on SustMeme, Net zero road transport is still possible by 2050;
Also on SustMeme, All-electric lithium to power North America EV drive;
Also on SustMeme, Charging ahead on the switch to electrified fleets;
Also on SustMeme, First full-electric truck for inner-city logistics;
Also on SustMeme, Second-life battery solution for circular EV charging;
Also on SustMeme, As EV waste looms, is Li-ion battery recycling ready to roar?
Also on SustMeme, Guest Blog: Are crumpled graphene balls the future for EVs?
---
---
Check out full archive of stories on the SustMeme Transport & Mobility Channel, Sponsored by Global Mobility Call (GMC).
---